AND I'M SO GLAD YOU'RE HERE!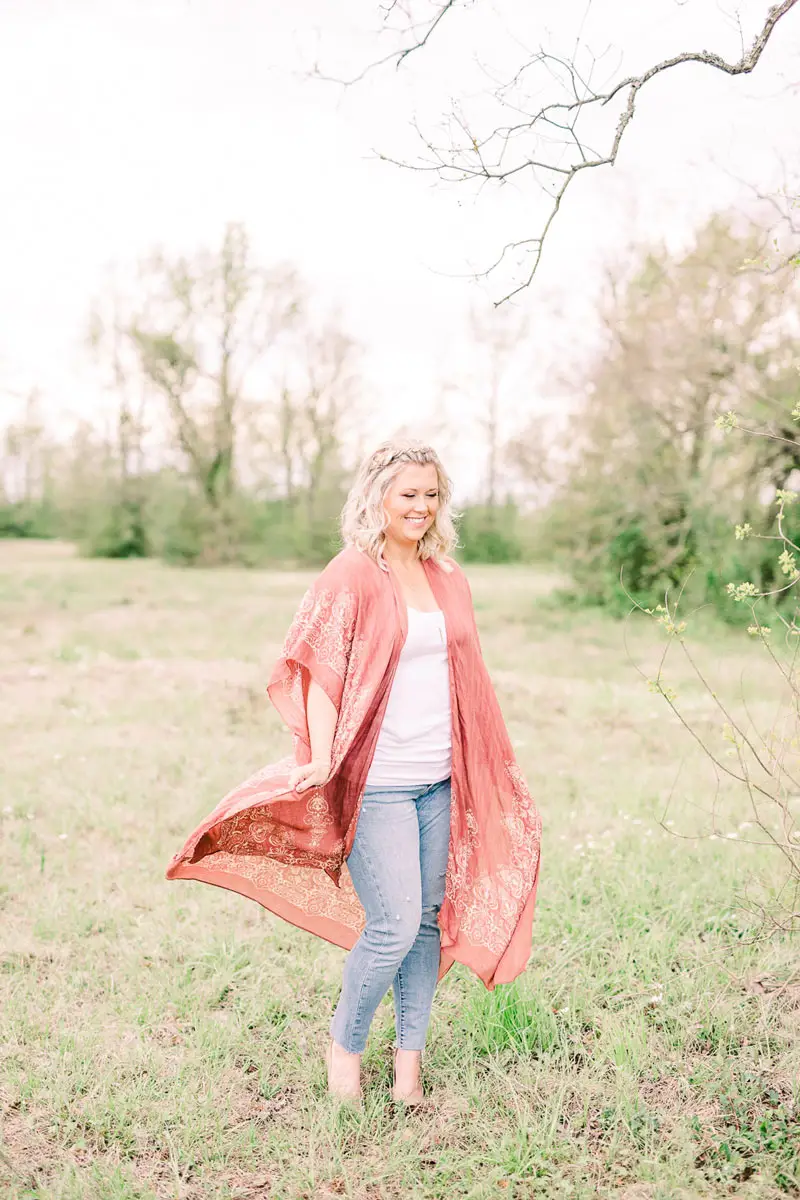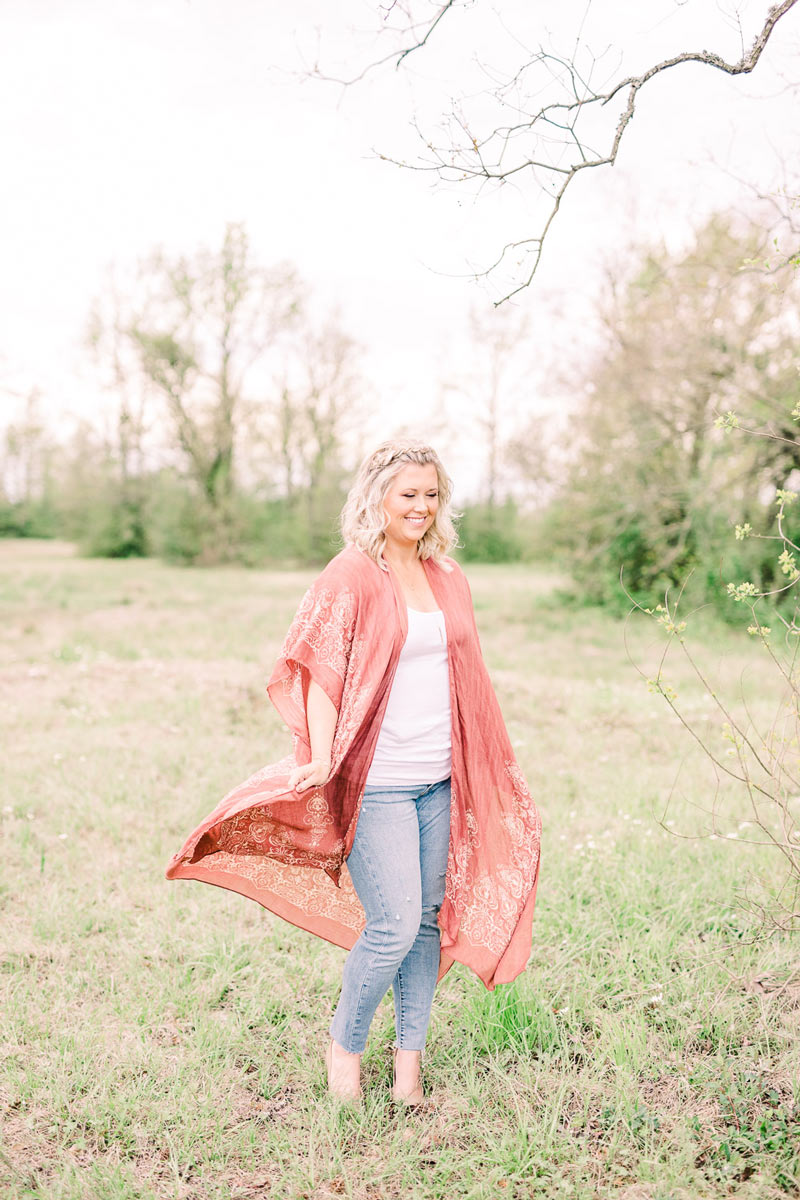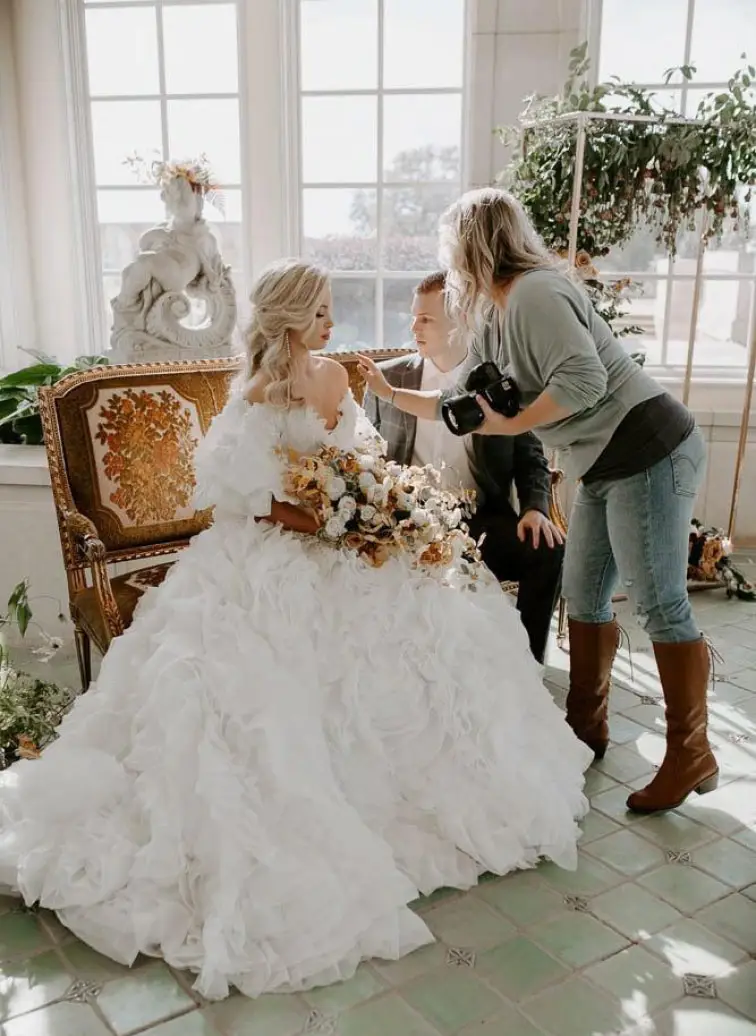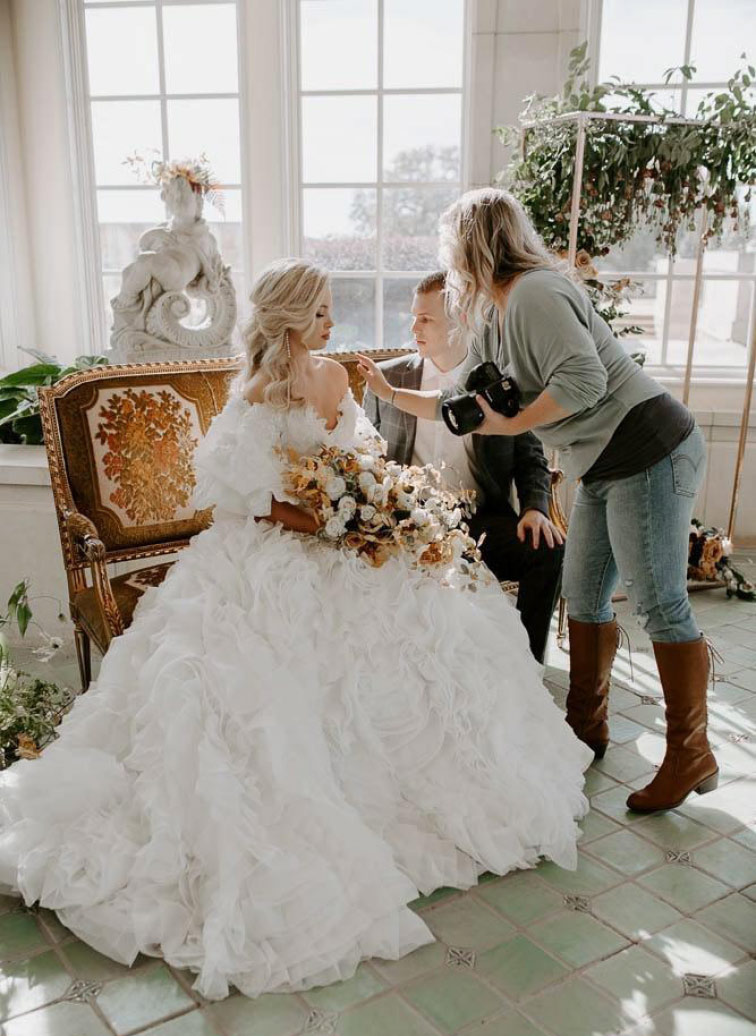 It wasn't until I started planning my own wedding that I purchased my first camera. I decided it would be ok to have a relative (NOT a professional wedding photographer) take photos of our big day. I'm sure you know where this is headed.. we didn't love a single picture from our wedding day. It was the happiest day of our lives and we didn't have one framed picture in our house from it. Two years later we squeezed (and I mean really squeezed) back into our wedding attire and hired a professional to retake our pictures. It changed my life and sparked a fire in my soul! I had no idea that working with a professional photographer would have such an impact on my life's direction. After that day I started attending workshops, styled shoots, and working with a mentor to learn as much as I could about photography.
Today, I work full time as an engineer chasing my creative wedding photography dream. I married my college sweetheart and love being a dog mom to three very special puppers. My hobbies revolve around anything adventurous — traveling, hiking, and camping are some favorites! I have a massive collection of comfy sweatshirts and a serious addiction to sweets. On weekends I'm not shooting, you can find me walking my dogs or grabbing a sour beer at a local craft brewery. I love creating art through photography, working with the sweetest couples who are madly in love, and letting my creative wings take me to new and incredible heights!
Over the past several years, I've discovered my creative side through photography and love exercising this part of my brain. My dream is to grow this passion and share it with others along the way!
Thanks again for stopping by!
Erin is amazing!!! She made us feel comfortable right from the beginning. Not only is she extremely talented, but her knowledge and professionalism really shine through! She made us feel comfortable right from the beginning and we had so much fun working with her. Our pictures turned out amazing!! I would definitely recommend her, and we can't wait to work with her again!
Erin was phenomenal to work with, we could not of asked for anyone better! From our engagement photos to our wedding photos, she made us feel 100% comfortable and relaxed. She was very professional, gave direction very well, and her eye for detail is amazing. She was also super fast in her delivery time, we got both sets of photos back way before we expected- and we loved them all! She is truly wonderful and we would hire her/trust her with any of our photos. Thank you Erin!
Erin captured images from our wedding that are the ones that touch your heart at every angle… When I received them back and my now husband and I were able to go through them together all of the emotions that were felt on the day of our wedding came back. Erin has such an eye for detail that she even captured things that I had overlooked that day so knowing that Erin has your back to capture those details and emotional moments is really touching and I believe that's the type of photographer any bride would be thankful to have. Thank you Erin for creating the most beautiful memories that will last for years to come.